Dean of Students: Dr. L. Chiromo
PhD (Social Justice Education) UKZN, (South Africa)
MA, (Religious Studies [Old Testament]) UZ. (Zimbabwe)
BA Sp.Hon. (Religious studies), UZ. (Zimbabwe)
BA Gen., (War Strategic Studies, Shona, Religious Studies) UZ. (Zimbabwe)
Dip. in Adult & Continuing Education, GZU (Zimbabwe)
Dip. in Ed, UCE -UZ (Zimbabwe)
Highlights Of Activities Taking Place In Student Affairs
Orientation Programme
As has been articulated earlier, the role of student affairs is to offer support and enabled new students to adapt to the Reformed Church University culture. Studies have indicated that most students who join universities from high schools are often under-prepared for the culture of universities education. Therefore the orientation programme is held to promote a healthy transition from high school to university life. Thus after the orientation programme, we anticipate that our students would have developed positive self – image, feelings of self-efficacy, self – control, emotional intelligence, respect for oneself, ability to create health interpersonal relationships and respected for others. During orientation we offer the following:
Academic, personal and social skills for successful integration into university life.
Knowledge on how university support structures offer services to students
Diverse training on social skills, time management, stress reduction techniques, and digital literacy.
Monitor student performance and identify early warning signs poor academic performance and psychosocial challenges and provide necessary counselling.
Trace absences, missed assignments, and sudden deterioration of student averages and work with other support systems in the university.
The orientation is a special programme to familiarize new students with key aspects of university life. The programme will cover the following critical areas; student conduct and behaviour, Reporting structures, SRC elections and constitution, welfare and policy issues, student governance, digital literacy, student safety and security, assessment, assignment writing, plagiarism and reading culture. It is believed that after the orientation week students would be confident enough to produce quality work.
Aims:
Make students aware of the vision and mission of RCU and role played by student affairs to make the vision a reality.
Ensure that every student understood how student affairs would respond to student needs.
Ensure that every student understood the value attached to university education and its role in transforming society.
Ensure that students understood the importance of following channels of communication and the place of social media
Directs students to resources, policies and procedures for addressing personal or academic concern
Objectives:
To ensure that new students:
Understand policies governing student conduct and behaviour
Understand grievance handling procedures and reporting channels
Understand assessment procedures and processes
Draw attention of students to referencing, plagiarism, presentations, assignment writing and how feedback will be provided.
Equip students with e- learning skills and use of the e library
Understand the role and functions of associations and clubs VII. Stand how to function in an inclusive society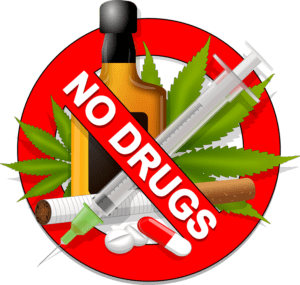 Substance Abuse, Sexual Harassment, Gender Based Violence & Crime
In universities alcohol abuse and unhealthy sexual practices among students have reached alarming proportions. The Reformed Church University has taken initiatives to reduce susceptibility of its students towards crime and imprisonment, sexually transmitted infections and impaired psychological well-being and stigmatization through workshops, seminars and public lectures to
create awareness and advocate for a drug-free lifestyles and environments
Lack of economic options for university students to support themselves, left them vulnerable to sexual harassment and abuse by those who had the economic power (Chinangure & Mutekwe, 2014). Avoid peer pressure and learn to live within your means. Studies show that poverty left women and generally most university students at a position where they were controlled, manipulated and violated sexually (Chinangure & Mutekwe, 2014). You may end up suffering from trauma and distress that can affect you studies and psychosocial wellbeing.
Student Representative Council
This department is manned with Miss Mercy Takuva. A new SRC was elected into office using the secret ballot and majority vote system. The induction and leadership is due in due course if funds are availed. The Students Representative Council (SRC), is the students' voice and voice of the RCU Administration to students. It is the legally – recognized body for student representation at the Reformed Church University (RCU). The most important aspect of the SRC is that its members are elected annually by the student body during the April Block or August Block to represent and serve both the student interest and RCU Administration. The SRC is subject, at all times, to the overall control and direction of the University Council exercised primarily through the office of the Vice Chancellor. The SRC is expected to meet fortnightly during the semester in order to discuss issues important to students. SRC members are expected to put forward motions that are usually inspired by positive change that the students' body wants to see happening at the RCU. Motions that receive a majority of votes are forwarded to the Students Affairs Committee and are put in to action shortly thereafter
Student Clubs & Social Clubs
Students are encouraged to join social clubs in campus. The university has introduced a lot of clubs which promote student social health. Student affairs works with several partners such as Ministry of Health and Child Care, NAC and SAYWHAT .Organized sexual and reproductive health workshops are held from time to time .The mentoring and peer counselling club is done by peer educators. This is an initiative to promote active participation and involvement of students in Sexual Reproductive Health advocacy. There is another club called International coaching and mentoring Foundation.
Educational Tours
Student should plan for educational trips that will be undertaken by the university from time to time through the Student Affairs department. Trip fees vary depending on distance. Students will not be asked to pay for trip organised for sporting activities.