The Reformed Church University (RCU) was formed out of the Charter given to the Reformed Church in Zimbabwe (RCZ) by the Zimbabwe Council for Higher Education (ZIMCHE) in 2010. This gave the Church the opportunity to start laying down concrete milestones towards the ultimate opening of our new University in 2012. [ Read More … ]
| | |
| --- | --- |
| Name: | Reformed Church University |
| Motto: | Knowledge, Equity, Excellence |
| Established: | 2010 |
| Type: | Private, Comprehensive University |
| Location: | Masvingo, Zimbabwe |
| Campuses: | Masvingo, Harare |
RCU mission goes beyond the traditional teaching, research and community service to include socialization of knowledge and targeting teaching and research towards sustainable socio-economic progress based on value addition of local natural resources. This developmental matrix is based on deployment of local resources, human and material to address local development gaps and finding sustainable local solutions to a host of challenges faced by the people. To compliment and accelerate government efforts of positively transforming lives, the University has aligned itself to the national developmental goals and aspirations as championed by the National Vision 2030, as well as the Ministry of Higher and Tertiary Education, Innovation, Science and Technology Development, 5.0 philosophy.
Within this framework, the RCU emphasizes innovations and creativity for producing goods and services of relevance for local and global impact hence drifting from merely regurgitating theoretical bodies of knowledge. Upon the realization that some constituency of our stakeholders could not benefit from COVID-19 awareness campaigns as a result of disability, the University crafted and launched a sign-language communication platform in line with its Christian value of inclusivity.
RCU adheres to international best practice as explicitly expressed by the Ministry of Higher and Tertiary Education, Innovation, Science and Technology Development through such documents as the Ministry's Strategic Plan and The Skills Audit and the Qualifications Framework.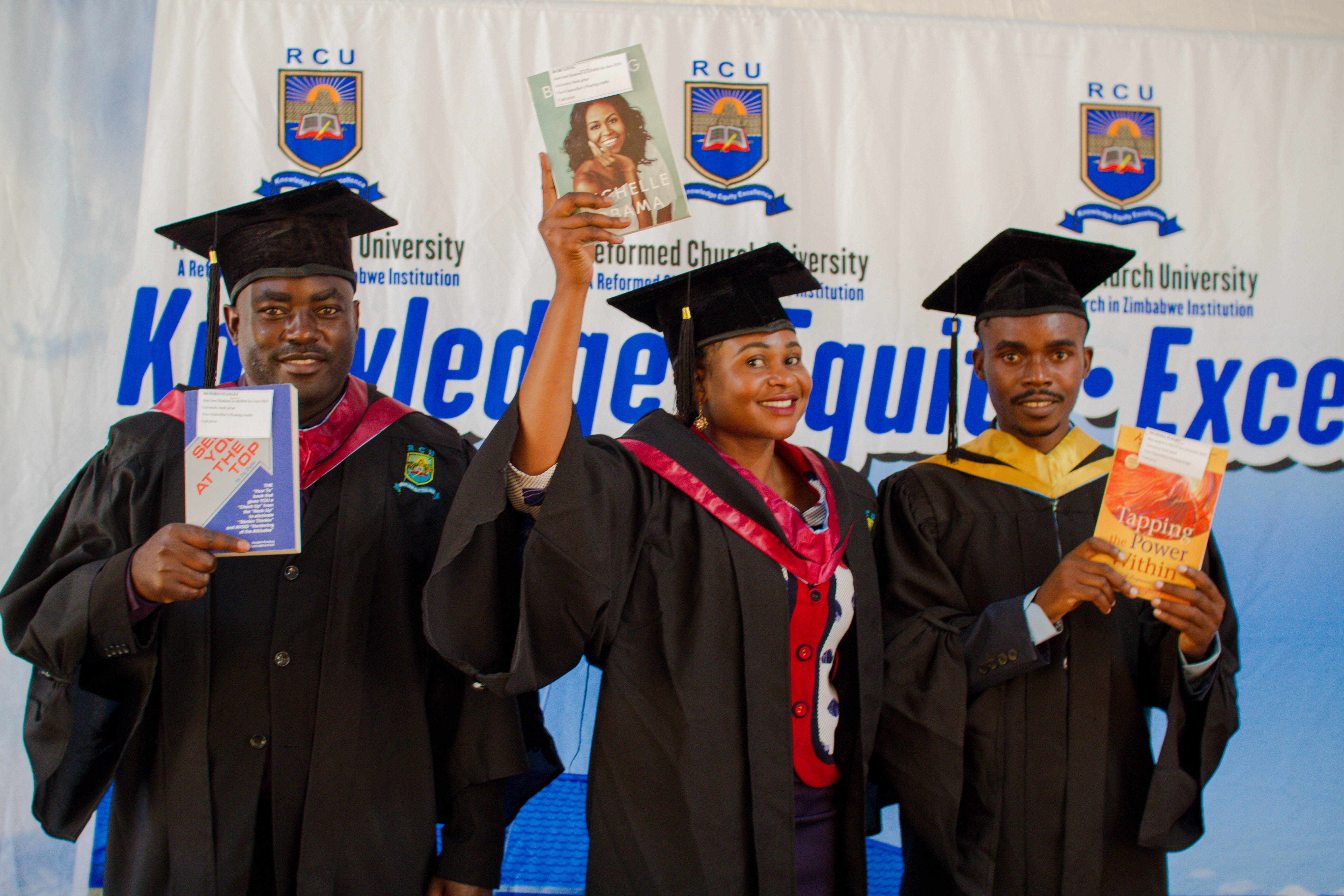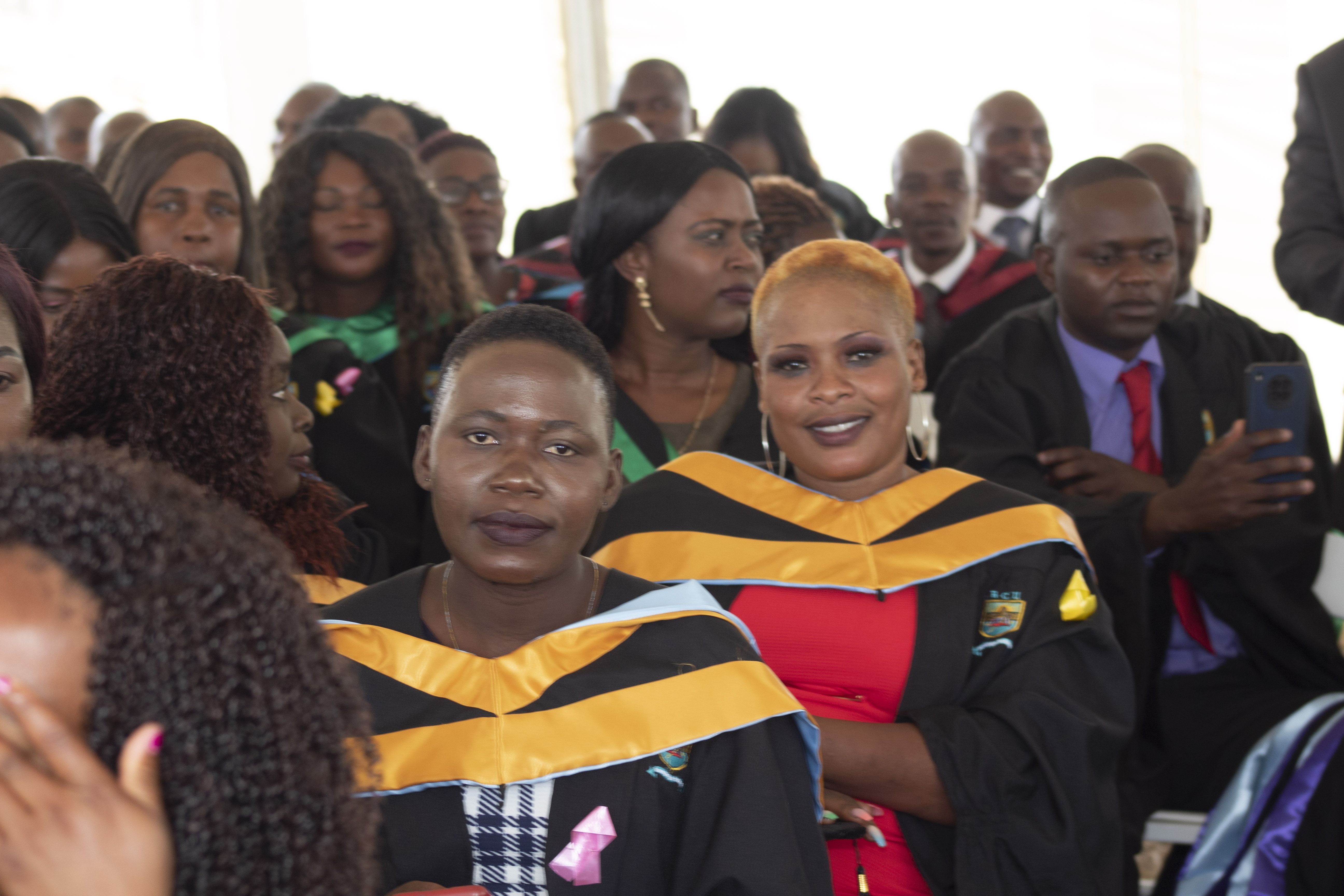 Motivated by a compelling desire not only to bring the spiritual transformation to the people of Zimbabwe and beyond, but also by a great passion to develop them in the areas of education and health, the Reformed Church University (RCU) was established through a Charter given to the Reformed Church in Zimbabwe (RCZ) by the Zimbabwe Council for Higher Education (ZIMCHE) in 2010. That gave the Church the opportunity to start laying down concrete milestones towards the ultimate opening of the new University in 2012 in line with its vision of being a relevant world class centre of excellence in special needs education, theology and community service embedded in Christian values.
The mission of the RCU is to empower students to be critical thinkers, enthusiastic readers, skillful researchers, and ethical users and creators of information. Consistent with its inclusivity orientation, the institution's niche area is "special needs education" which resonates very well with the Reformed Church of Zimbabwe history of selfless passion for catering for lepers, the deaf and dumb and the blind. The university is therefore building on this legacy. RCU has gained a national reputation for this inclusivity orientation and is set to be a global leader in this respect. As RCU leverages on its niche area of inclusivity, it has immediate plans to establish a National Institute of Inclusivity, Research and Rehabilitation which apart from teaching and research would be a hub for innovation, production and warehousing of assistive devices across a wide range of disabilities.